Like me, you're going to want to read this article to see what items should be on your fabulous now I want to point out that I went in the month of September, but you just never know what may happen at any time of the year. So it's always better to be more prepared than not in terms of clothing.
From head to toe. You will need a Sun Hat for the sunny days, a beanie to keep your head warm a bug head net. You don't like bugs like me and you don't let them flying in your face. Just use one of these sunglasses prescription glasses. If you need them like me, two to three sports bras for the ladies. Unless you got some serious man, boobs three base layers, I used a combination of a wool base layer, a unique low heat tech base, layer and Patagonia.
Has a cap elite base layer? I just try them all out for fun too long, sleeve, hiking shirts, with SPF protection. This will protect you from the bugs Amazon one two two regular shirts for PJ's or just in case four pairs of undies. Okay, we want to stay completely fresh, a warm zip up layer like a hoodie or even a vest, a down feather jacket to go on top of all of your other layers for fitting base layer pants to keep you warm at night or as PJ's.
Two pairs of hiking pants – you can wear each pair twice gloves. Poncho Poncho's are a lot easier to throw over your clothes when it's raining and quick to take off when it stops a pair of non thong sandals. These are good for when you get to camp at night, and you want to air at your feet, and you can wear your socks with up, because it does get cold two to four pairs of hiking socks depending on all stinky.
Your feet cut want to do pairs of silk sock liners. You can wear these on your hiking socks to get some extra warmth, one pair of waterproof hiking boots or shoes. You just never know what time of the year it's going to rain. So it's always better to be safe than sorry. Last but not least, an extra pair of shoelaces, because if your shoelaces break that would really suck – and you don't want that to happen in terms of gear you're – going to need a music player and headphones, you can listen to music that inspires you or pumps.
You up to get you to keep going a camera. You can also use a phone instead and that can also double as your music player, a headlamp and extra batteries, just in case a backpack and a rain cover. I hired a half Porter and so everything else. I needed for the day fit in this bag, and this is a three date here. It was pretty good for me. A sleeping bag and a sleeping pad sleeping pad goes under your sleeping bag.
So you have a little bit of extra cushion. You can choose to rent these from your tour company, but they might be a little bit dirty, so you might want to bring your own. A pair of walking sticks you're, definitely going to need these. I opted to rent these from the tour company because it's a rather large to be bringing with you on your trip in an inflatable pillow, a water bladder. This pouch fits in your backpack, so you have easy access to water, a small water bottle.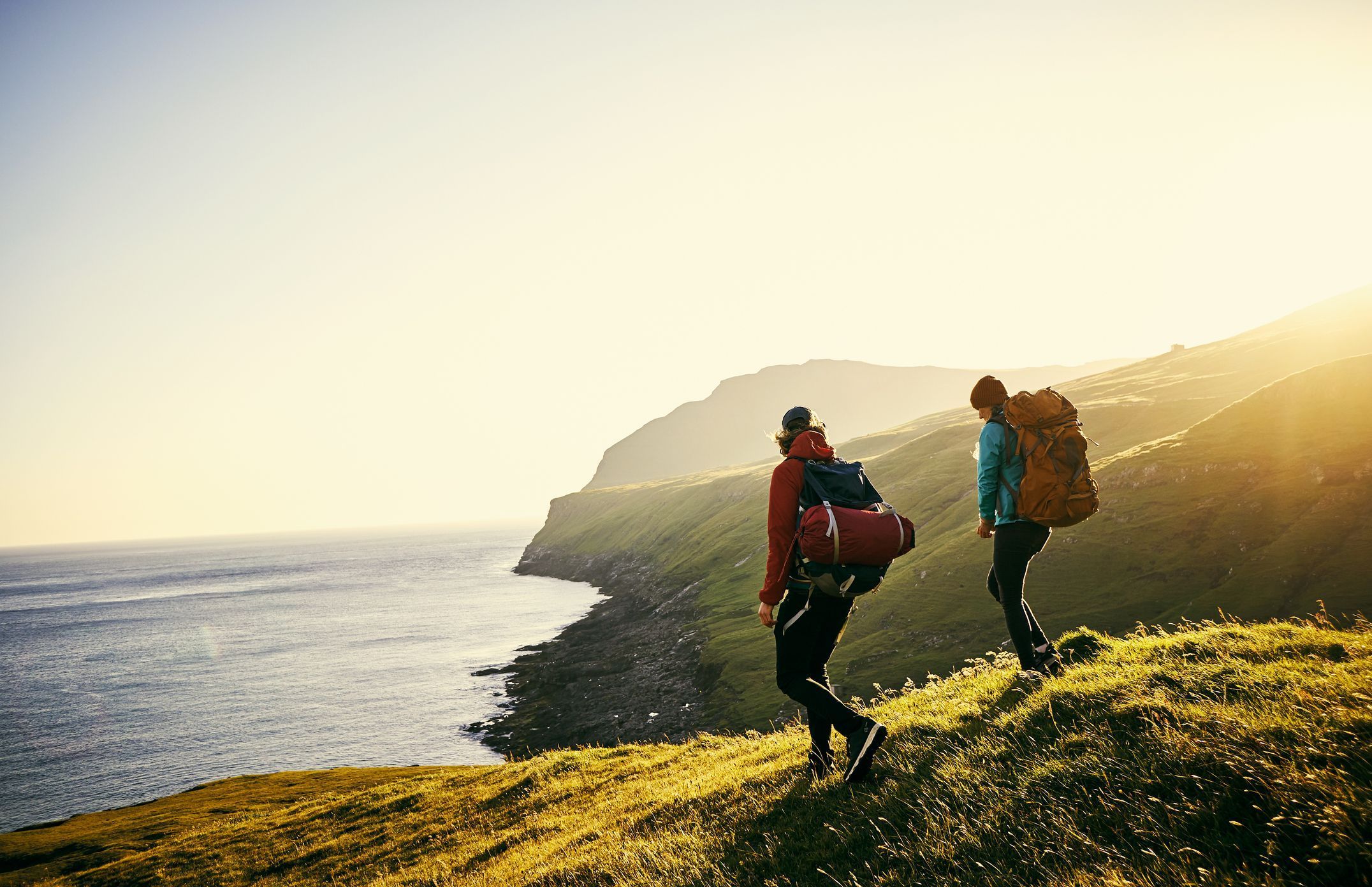 This is good for anything other than water, such as electrolyte powder or org drink pair of binoculars for an up-close view of nature, personal care and comfort items will include a pair of earplugs for the noisy neighbors in the next 10. It'S also important to keep them in a container so that they don't get lost and keep them clean safety pins. These are good for wardrobe malfunctions and they can help you take out some linters by the spray, something for itchy bug, bite, relief, Vicks, VapoRub, tiger balm cortisone, and it should work body, whites and facial wipes keeps you fresh, especially the medical grade kind, baby wipes.
These are for your number two's sunblock chapstick, with sunblock snacks yeah. There, your company doesn't already provide it. Coca leaves for a boost of energy. Of course, these aren't real coca leaves. That would be legal. We were told that baking, soda or charcoal helps, accelerate and activate it for maximum effectiveness, anti diarrhea and altitude, sickness medication, basic first aid stuff like band-aids or alcohol, white, toothbrush, toothpaste and plus a quick dry towel, moleskin or anti friction block.
Stick moleskin is a soft adhesive fabric that provides a buffer between a blister and your shoe. This band-aid friction block sticks applies directly on your skin to help prevent the formation of blisters, a plastic bag for your trash, and maybe your dirty clothes, electrolyte powder or tablet tissue packs, toilet paper very important, deodorant a must and sanitizer a woman standing pee funnel. This comes in handy when you needed a little bit of extra privacy, because some parts of the trail are white open and you have nowhere to hide last but not least, heat warmers.
Did you get all that? Well, not to worry, because I've included a full list in the article description below. I hope you find these items to be helpful and necessary, and I'm curious to hear your thoughts and questions in the comments below. I don't think I packed as minimally as some people, but I don't feel like I over packed either. Luckily, I didn't need all of these items, but I didn't use a good amount which made for a successful journey if you like this article, give us a thumbs up subscribe to our Channel and follow us on instagram at curious, chicks, [, Laughter, ],
---
Have you ever tried the best cajun pumpkin seeds? They are perfect for any trip. Check out the benefits of this snack in the video below.